On 27th February, iKeva celebrated our anniversary with great pomp and fanfare.iKeva started its operations in 2013 at Banjara Hills, Hyderabad and have now grown to 6 centers across 5 cities in these 5 years.
We at iKeva have had an exceptional 5 years run and we wanted to have celebrated and appreciated the wonderful people who are part of iKeva's family including our clients.  For the First time in iKeva's history, we have a coordinated simultaneous event in all our centers.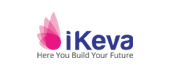 The celebrations had a general atmosphere of camaraderie and cheer amongst the iKeva community. All the six centers decorated their offices and had programs lined up. The community participated with great enthusiasm. Flash mob, solo dance performances, impromptu dance performance, rangoli, dumb charades, quiz, props and photo booth etc.. are some of the activities conducted, there were prizes for the winners too.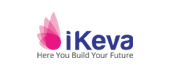 THANK YOU to everyone who has supported us, worked with us, taken a chance on us and believed in us. Here's to many, many more exciting years ahead.